went to little vagator beach today and stayed at oltremarino , their bruschetta is awesome . love the soups and pastas too . great service as usual and they do italian food . a bit more pricey than other places but it keeps the 'tea bag sharers' away when soup at 250R is more than their bottle of honeybee hidden under the table lol ! i mean who goes to goa and complains about buying a bottle of bud *to share* for the sunset cos it was an extortionate 90R [90p] a bottle ?
while on the empty beach [with it being end of season] we got given a flyer advertising club Cubana , the main commercial club along with titos in baga . now bearing in mind the indian election process has started and everywhere has to close at 10.30 pm at night [severe curfew/lockdown in force] , its amazing that they still want 1500 cpl admission but fail to mention on the flyer they close at 10.30pm . they want the same admission as a 4am close lol . tourist scam or what !
saturday evening and we went to the main "ingos saturday night bazaar market" . as usual the immense market was great , even better as end of season is was not as busy as usual , but so sticky and hot in there .
food wise the "burrito boys" where rocking out their amazing burritos – as usual meat and veggie options . the orange beef one is seriously tasty . its the only chance of getting a [tex] mex fix in goa the two other mex places are awful .the burritos are absolutely huge too , and its run by two really sound British guys . think its 350 for orange beef ones . mmmm . they are on facebook under burrito boys .
bought quite a bit of stuff in the market like bedding and spices , some awesome prices . market drink prices are very reasonable too. made sure this time we had a big chain on our bike after it got stolen from the market car park last year . this time it went nowhere 😉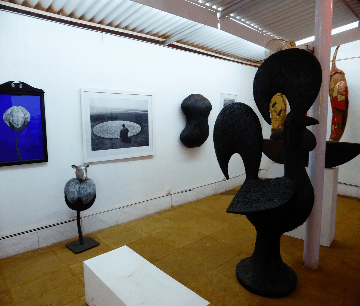 as usual they had live bands and indian bands playing . it was the only place open wayyyy past election curfew and eventually left the clubs and electronic dj's on the 3rd floor about 2am . the Mrs was having dance offs with the Indian girls – they love to party the Indians , have a great laugh with them while in goa .