after breakfast went to little vagator beach aka ozran beach . heres some of the signs for local places near the beach
thought id do a quick tour of the bombsite formerly known as sunburn festival site . had a cruise round on my 'chopper' and took some great pics . only a few days ago there where 120,000 people passing thru here , now even the plastic scavengers have gone . there is little left . all the adjoining fields used for parking have been really well cleaned up now , just this final push being undertaken … but it looks like a bomb went off at some point ! not many people will see these images of the aftermath .
on the beach , heres a video here showing the new chronicle , thalassa greek restaurant , oltremarino , and our shack . pleased to report the rotten seaweed wasnt evident today phew , and people have returned to the sun beds . also the beach isnt anywhere near as busy , and it seems to be settling back down to sort of normal quieter numbers even tho the number of shacks has increased .
panoramic widescreen image
mrs went for a massage in asnath on the cliffs who do the best massages around , but while on the beach the licence officials and cops came to pay a special police visit for "sunbed checking" carrying their saws and sticks . one guy carried a makita electric chainsaw to cut any pesky unlicenced beds up . sadly there was no sawing or cutting of beds to report back – maybe a show of strength , a tourist show , or tea money collection ? lads get down baga its where all the bed action is lol . one guy almost ran to them and couldnt kiss their arse any more if he tried , brown tongue all the way baby . they spent some time in one of the shacks and the group of about a dozen left about 15 minutes later , smiles and secret handshakes galore 😉
had a quick one in "mango tree" and got a new tyre on the bike from 'cruz bike servicing' opposite as it had a slowy , everyone was pissed late afternoon !
did sunset down anjuna beach , here are the guys at tantra who do this same sunset ceremony every night bang on time … bells , sea shell horns , fire , and other assorted paraphernalia . ive really grown to like this , the simple things !
tonight it was the famous ingos saturday night bazaar – an awesome night for live bands , bars and clubs till 2am , and of course tons of good food and shopping galore . this place is massive split over 3 levels . theres more pics of the clubs and bars if you use the search box top of every page on my blog ingos bazaar from my last visit here . here are some of the things you can buy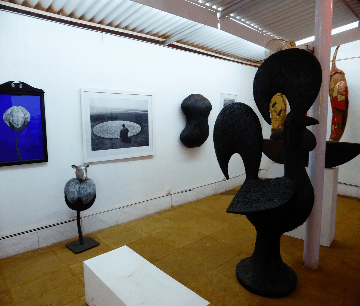 at the start of the nite they had an indian band on , imo they should have played longer
after that more rocky bands came on and payed till the am's . food is great here , and for a tex mex fix like you cant get ANYWHERE north or south in goa , visit the burrito boys [last year called los chongos] . same guys , same great food . they are actually a couple of brits who run it . burrito nacho etc . mmmmm so tasty too . they also do festivals in the uk and are on facebook too . viva !
make a whole night of it in ingos shopping food and entertainment its from 6pm till about 2am . awesome ! if you use the wordpress searchbox on top of my page and search ingo or bazaar or similar you will find tons more pics of food stalls , products , and the clubs and bars from the market .